POPS party
Something to celebrate?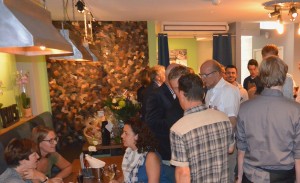 POPS likes to party. Almost anything can be arranged. A reservation for a private party on Sunday is possible when the party consists of over 30 people. On weekdays and Saturday we can reserve a part of the restaurant especially for you and your party. Just drinks and snacks or maybe even a delicious buffet. Just express your wishes and together we will make arrangements for a perfect celebration.
Visit us
Langstraat 121 Wassenaar
our recipes inspired by the American cuisine
Between 10:00 – 22:00 hours POPS is the perfect starting point, a convenient pitstop and an excellent place to end your day of shopping in Wassenaar. You can refuel at POPS with burgers, hotdogs, salads, drinks and something sweet.